NEARLY INDESTRUCTIBLE – WITH A LIFETIME GUARANTEE!
MINIMIZER™ POLY FENDERS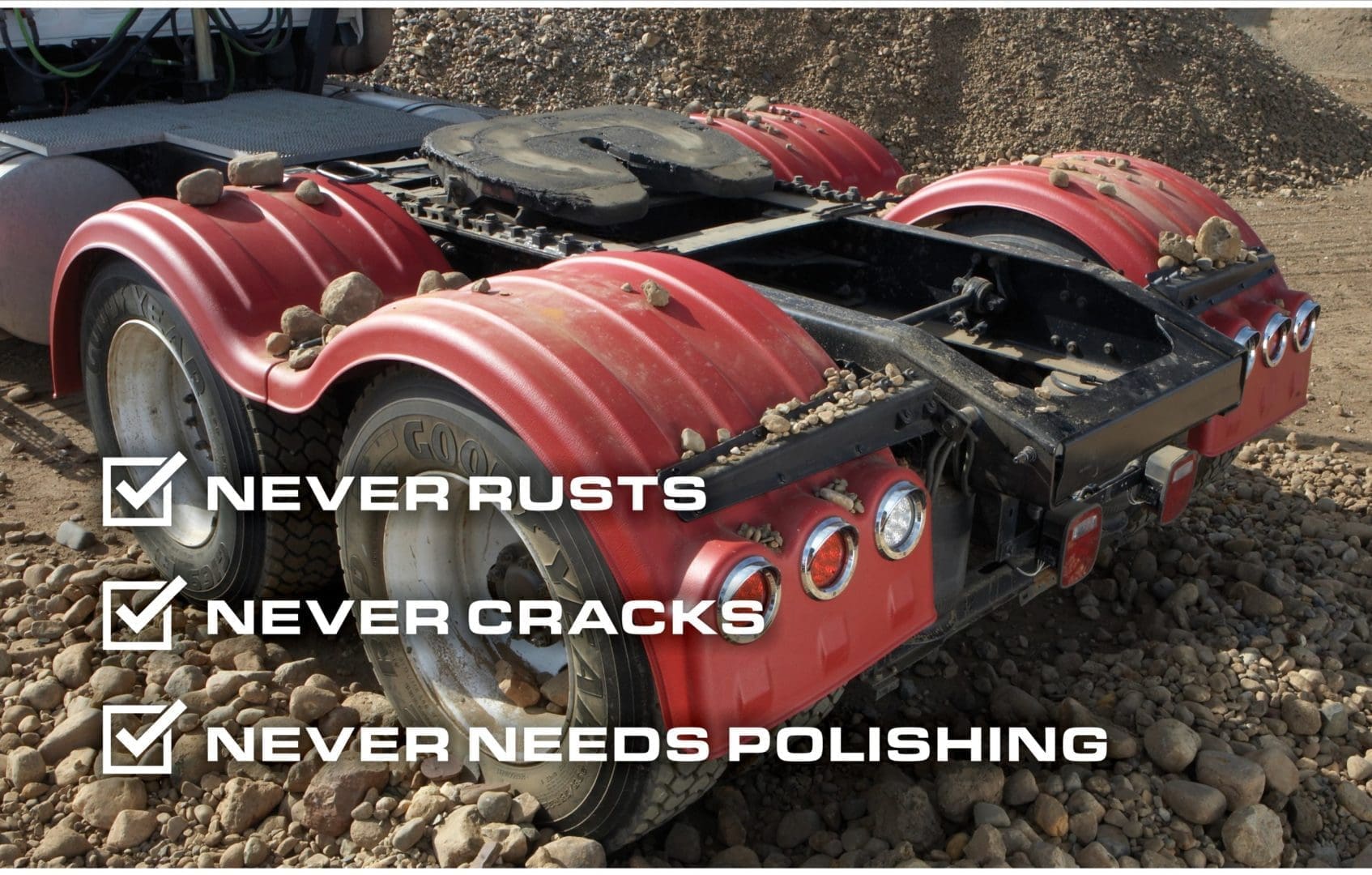 Minimizer offers a large variety of semi-truck fender styles, colors and material options. With an unmatched reputation of quality, durability, and style; our fenders will enhance your truck's appearance and increase it's lifespan while protecting precious loads and cargo.
Our industry-leading semi fender line is manufactured using proprietary composite materials and thermoformed using exclusive technology along with over 35 years of first-hand industry and manufacturing expertise. When dented or crushed Minimizer fenders bounce back into their original shape. The composite materials are extremely durable, impervious to salt and corrosion, and have been tested to withstand temperatures ranging from -100º F to 197º F.