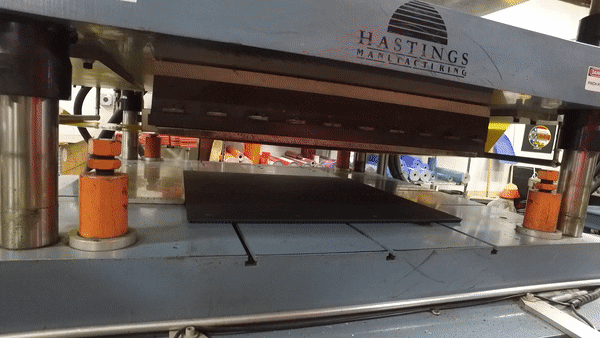 VARIETY OF SIZE AND MATERIAL OPTIONS
MINIMIZER™ MUD FLAPS
MATERIAL OPTIONS
• BLACK RUBBER FLAPS

1/4" (.250" / 6.35 mm)
3/8" (.375" / 7.95 mm)
1/2" (.500" / 12.70 mm)

• BLACK POLY FLAPS

1/4" (.250" / 6.35 mm)

• WHITE POLY FLAPS

1/4'' (.250" / 6.35 mm)
.300 mil (.300 / 7.62 mm)
STANDARD & CUSTOM SIZES
• STANDARD SIZES
• CUSTOM SIZES
Special size flaps can be cut to specific dimensions based on customer needs. Flap pricing is based on the number of cuts applied to the width and/or height of a standard size flap.
STANDARD LETTER IMPRINT
Choose from 2", 3", and 4" Standard Letter plate sets. Advertise your business or create a custom message - without the added cost of custom plates.
STANDARD STOCK ART
Choose from our expanding line of free stock art plate options. Draw more attention to your line of business and your mud flaps.
CUSTOM IMPRINT
Put your name and your business logo out there for the ultimate advertisement effect. Endless branding potential. Get your logo and your message in front of thousands of drivers each day.
FOIL IMPRINT COLORS
• STANDARD FOIL COLORS
• METALLIC FOIL COLORS
SPECIAL OPTIONS
• ANGLE CUTS

• ROUNDED CORNERS

• ADDITIONAL OPTIONS

Custom sized and slotted drill holes and locations are available upon special request. Many mud flap applications for industry specific trucks require special drill hole patterns to utilize exisiting mounting hardware. Minimum order quantities may apply.
Custom 45° angle cuts can be added for use with specialty mud flap hangers and mounting hardware.
1 1/2" radius rounded bottom corners help with wind sail and prevent flap edges from getting beat up in tough work environments.